What a terrible weekend. My town and other neighboring towns were severely hit by heavy flooding due to the onslaught brought by typhoon "Ondoy". The flood waters rose so fast because three dams near here released their flood waters consecutively. The result was massive flooding. The flood waters inside our house was above-knee deep. Outside, in the main street was like a raging river of waist length flood waters. It was really terrifying. We evacuated to our nearest neighbor who has a second floor apartment. We stayed for overnight there because we can't sleep in our house yet due to the muddy residue left by the flood waters. Don't worry my family and I are now in safe condition and is now slowly recovering from this deluge. We also have enough supply of foods and safe drinking water.
The aftermath scenes of the floods was really heart-breaking to see. There are lots of mud everywhere you look. Lots of fallen debris were scattered around the street. Some of my friends and neighbors we're aren't lucky as we are because they didn't even save a single piece of their clothing (except the ones their wearing) and some appliances. Some even chose to stay above their roofs. The flood waters in some parts of our town rose up to 20 feet high. There were also an unconfirmed number of deaths reported in our town. It feels like I wanted to cry every time I see the aftermath of this tragedy. There were loads of homeless people in the street and I also saw a mother holding her baby boy. They were sitting in a corner of a muddy street, the mother crying. *tears* We were all devastated by this calamity. It was also my first time to experience such a disaster. We only had our electricity supply back last two days ago. *thank God* it's really hard to live in total darkness and we need it to clean up the mess...
Here are some of the images my sister and I took during the height of the flooding using her cellphone camera. The flood water were already at knee-deep and was not raging anymore when we took these shots.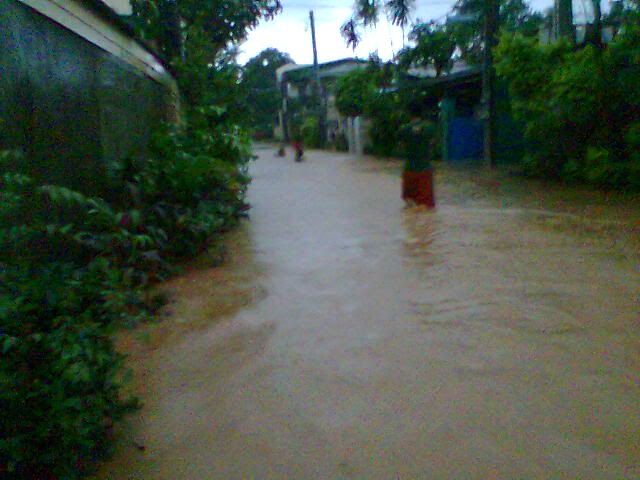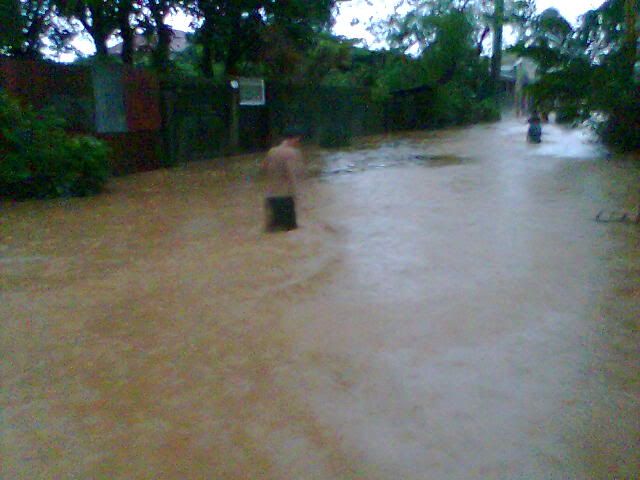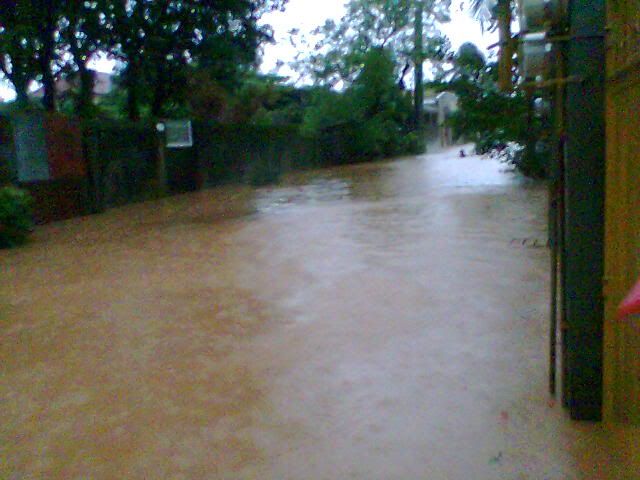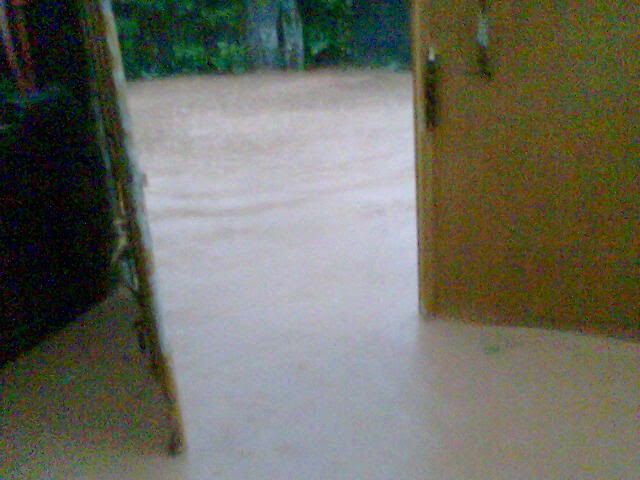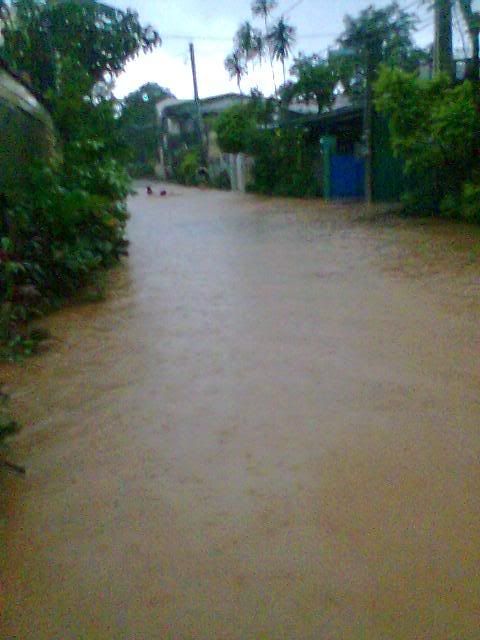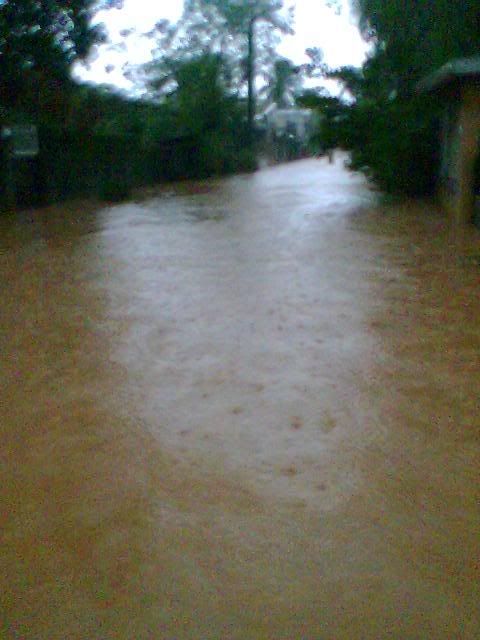 These pics was the scenery outside our house during the floods.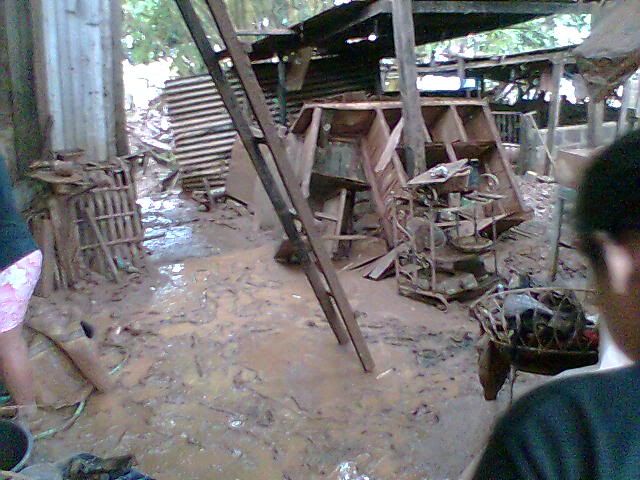 These shots were taken at one of my friend's place.