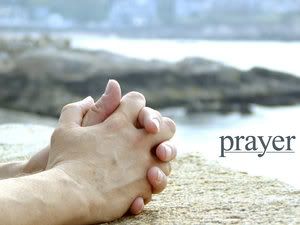 As Christians, we need to communicate with the almighty God so we can always feel close to Him. And by what means can we effectively communicate with Him? By prayer, of course.
A prayer keeps us in touch with God. Through this, we can get to tell Him our sorrows and joys. We can look up at the sky each morning and whisper to Him:
"God, keep an eye to me all throughout this day."
We can never feel detached from Him as long as we are praying. It's our hotline to heaven.
A prayer welcomes miracles. It can turn the bad things to good ones. It can heal the sick. It can provide us financial support. It can solve the most complicated problem of a person. Whenever we pray we lift up our burdens to God, and He makes them lighter for us.
A prayer intensifies our faith. Praying constantly reminds us that God is always there and He listens to our prayers.
A prayer isn't always about asking God for this, for that. More importantly, it is a means of paying homage to Him, giving thanks to His bounty blessings and asking fervently for forgiveness. If one prays in such a way that he just keeps on asking favors and material possessions, then his isn't a prayer but a demand.
My fellow Bloggers, pray. It works.